As you approach the transformative journey of childbirth, it's crucial to prepare not just mentally and physically, but also practically. Packing for your natural birth is about creating a sanctuary of comfort and calm in your birthing space, whether that's at home, a birthing center, or a hospital. Let's dive into the essentials that will support you through labor and delivery, ensuring you're empowered and ready for the incredible task ahead.
Packing for Natural Birth: A Comprehensive Guide
Embarking on natural childbirth is a powerful choice. It's an intimate dance between patience, strength, and the natural rhythms of your body. To honor this process, your packing list should reflect items that resonate with your vision of a serene and supported birth experience.
Key Takeaways – Article-at-a-Glance
Start packing your bag by the 36th week of pregnancy to avoid last-minute stress.
Include items for comfort and relaxation, such as a favorite pillow or soothing music.
Remember essential documents like your photo ID, insurance info, and birth plan.
Don't overlook postpartum needs—pack items for recovery and nursing.
Prepare for your baby's arrival with a well-stocked diaper bag and a properly installed car seat.
Countdown to Delivery: When to Pack Your Bag
Timing is everything, and when it comes to packing for your natural birth, earlier is better. Aim to have your bag ready to go by the 36th week of pregnancy. This gives you peace of mind, knowing that one of the final steps in your preparation is complete, allowing you to focus on the excitement of meeting your baby.
Personalizing Your Packing List for Comfort and Ease
Your personal comfort is paramount during labor. Think about what soothes you—perhaps it's a particular scent, the softness of your own pillow, or a playlist of your favorite songs. These items might seem small, but they can significantly influence your labor experience.
Comfort Measures for Natural Labor
When you're in the throes of labor, comfort can come from various sources. It could be the gentle pressure of a massage, the warmth of a heat pack, or the calming effect of dim lighting. Pack items that you believe will help ease your journey through each contraction.
Tools for Pain Management and Relaxation
Natural birth is inherently about embracing and managing the sensations of labor without medical intervention. Consider including items like a birthing ball to help with positioning, or a massage tool that your partner can use to provide relief during intense moments.
A birthing ball for comfort and support during contractions
A handheld massager or tennis balls for back and shoulder relief
Essential oils and a diffuser for aromatherapy benefits
A rechargeable fan or spray bottle for cooling down
A comfortable yoga mat or foam pad for floor exercises
Heat packs for soothing backaches and muscle tension
A water bottle with a straw for easy hydration
Headphones or a portable speaker for playing relaxing music or guided meditations
Calming and Soothing Atmosphere Essentials
Creating a serene environment can significantly impact your ability to relax during labor. Consider packing items that will help transform your birthing space into a peaceful retreat. Soft lighting, your favorite blanket, or even photographs that bring you joy can all contribute to a calming atmosphere.
Techniques and Items for Labor Progression
Movement and positioning are key to helping labor progress smoothly. Items like a peanut ball can be invaluable for this purpose. Additionally, packing a labor progression chart can help you visualize the stages of labor and understand how different positions can aid in the process.
A peanut ball to assist with pelvic positioning
Non-slip socks or slippers for walking the halls or standing during labor
A labor progression chart to guide you through various positions
An exercise mat for stretching or kneeling positions
A stopwatch or app to time contractions accurately
Comfortable clothing that allows for easy movement and access for monitoring
A supportive partner or doula to assist with position changes and encouragement
Mother's Necessities During Labor
As you focus on the task of birthing your baby, your own needs can sometimes become an afterthought. However, it's essential to pack items that will keep you comfortable, hydrated, and energized throughout the labor process.
Choosing Clothing: Functionality Meets Comfort
The clothing you choose to wear during labor should allow for freedom of movement and provide easy access for medical examinations. Opt for a loose-fitting gown or a comfortable top and skirt. Remember, comfort is key, and you'll want to feel as unrestricted as possible.
Hydration and Nutrition: Fueling for Endurance
Labor is often compared to running a marathon, and just like any endurance event, you need to stay fueled and hydrated. Pack snacks that are easy to eat and will give you a quick energy boost, such as fruit, nuts, or energy bars. And don't forget to bring a water bottle—staying hydrated is crucial.
Personal Care Items to Refresh and Revive
Personal care items can make a world of difference in how you feel during labor. A toothbrush, lip balm, and face wipes can offer a quick refresh and help you feel more like yourself. These small comforts can provide a significant morale boost when you need it most.
Documentation to Simplify the Process
Amid the excitement and intensity of labor, the last thing you want to worry about is paperwork. But having your documents in order can streamline the admission process and ensure that your birth preferences are communicated clearly to the birthing team.
Identifying and Organizing Essential Paperwork
Keep all your essential documents in one easily accessible folder. This includes your photo ID, insurance information, and multiple copies of your birth plan. Having everything organized will save you time and stress when you arrive at your birthing location.
Photo ID and insurance cards
Copies of your birth plan to share with your care team
Any pre-registration forms required by the hospital or birthing center
Contact information for your healthcare provider and pediatrician
Emergency contact list
Medical records or notes on any pre-existing conditions
Navigating Hospital or Birth Center Protocol
Each hospital or birth center will have its own set of protocols and procedures. Familiarize yourself with these ahead of time and pack accordingly. For example, some places may provide birthing balls or other labor aids, while others may encourage you to bring your own.
Techniques and Items for Labor Progression
As labor progresses, your body will tell you what it needs. Listen to it. Moving around can help your baby descend and can even make contractions more effective. Pack items that support different labor positions and techniques. A rebozo, for example, can be used for sifting to help baby into a good position. A simple scarf can serve as a makeshift rebozo if needed. Remember, these tools are not just functional; they're empowering, giving you and your support team active roles in the birthing process.
A rebozo or scarf for comfort and support during labor
Instructions for labor positions that optimize baby's descent
A handheld mirror to watch the birth if desired
A journal or app to record your labor experience
Relaxation prompts or affirmations to maintain a positive mindset
Mother's Necessities During Labor
During labor, your focus will be on bringing your baby into the world, but don't forget about your own needs. Comfort can make a significant difference in your labor experience. From the clothes you wear to the snacks you eat, every choice should be about keeping you comfortable and focused.
Choosing Clothing: Functionality Meets Comfort
What you wear during labor should make you feel at ease and allow for the practicalities of birth. A comfortable, loose-fitting dress or a nursing top paired with a soft skirt or pants are excellent choices. If you're planning a water birth, consider a two-piece swimsuit or a sports bra for comfort in the water. Choose fabrics that breathe well and make you feel good—this is your moment, dress for it!
Hydration and Nutrition: Fueling for Endurance
Staying hydrated and nourished during labor is like keeping a fire steadily burning; it's essential for maintaining your energy. Pack a variety of snacks that are high in protein and easy to digest. Think of foods that you typically enjoy and that you know sit well with you—now is not the time for experiments. Small, frequent snacks can be more manageable during labor than large meals. And remember, hydration is key, so keep that water bottle close by.
High-protein snacks like nuts or a peanut butter sandwich
Easy-to-eat fruits like bananas or apple slices
Energy bars or granola for quick sustenance
Electrolyte drinks to keep you hydrated and replenish minerals
Small candies or honey sticks for a quick sugar boost
Personal Care Items to Refresh and Revive
Feeling fresh can give you a new burst of energy, so pack personal care items that help you do just that. Dry shampoo can be a lifesaver if you're not up for a shower. Facial mist can cool and refresh your skin with a simple spritz. And don't underestimate the power of a good lip balm—breathing through labor can leave your lips parched.
Dry shampoo to freshen up without the need for water
Cooling facial mist for a refreshing pick-me-up
Lip balm to soothe dry, chapped lips
Comfortable hair ties or a headband to keep hair out of your face
Moisturizer to keep skin hydrated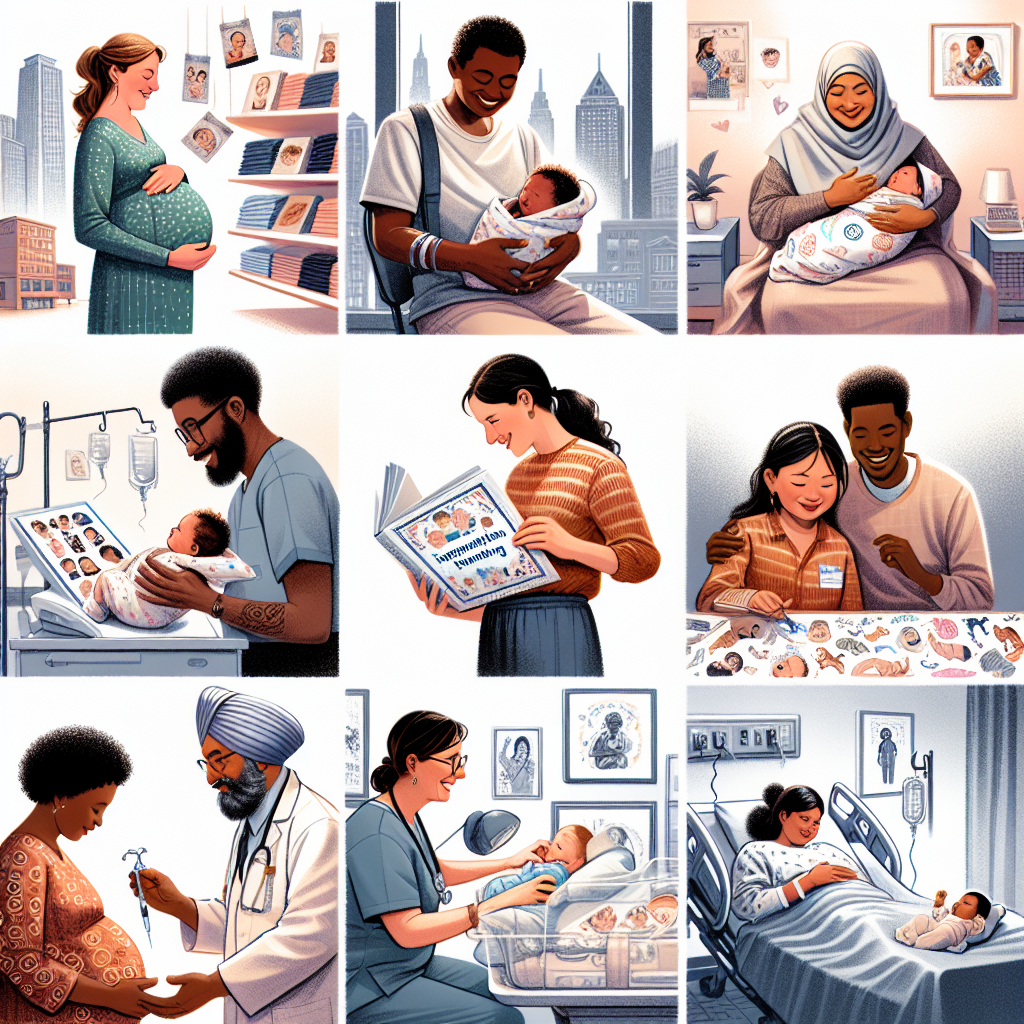 Documentation to Simplify the Process
While you're in the midst of labor, paperwork should be the last thing on your mind. However, having your documents ready can make the administrative part of your birthing experience smooth and stress-free. Make sure you have all the necessary paperwork packed and easily accessible.
Identifying and Organizing Essential Paperwork
Before labor starts, gather all the paperwork you'll need and organize it in a folder that your birth partner can easily find. Include your ID, insurance information, and your birth plan. If you have specific wishes for your birth, having several copies of your birth plan is wise, so you can ensure everyone on your birthing team is on the same page.
Your government-issued photo ID for identification purposes
Insurance information to expedite the admission and billing process
Copies of your birth plan to share with every member of your care team
Any hospital or birth center pre-registration forms to save time upon arrival
Emergency contact information for quick access if needed
A list of medications you are taking or any known allergies
Navigating Hospital or Birth Center Protocol
Understanding the protocols of your chosen birth place can greatly ease your mind. Some facilities provide items like birthing balls and squat bars, while others may not. It's also helpful to know their policies on eating and drinking during labor, visiting hours, and photography. This knowledge allows you to pack and plan accordingly, ensuring a smoother birthing experience.
After Birth: Postpartum Recovery Supplies
After your baby arrives, your body will begin a new journey of recovery. It's a time of immense change, and having the right supplies can help you feel more comfortable as you adjust to postpartum life. From nursing pads to soothing creams, these items are all about taking care of you.
Self-Care Items for the First Hours Post-Delivery
The first few hours after delivery are a time of bonding with your baby and recovery for you. Pack items like a soft robe, comfortable slippers, and a nursing pillow to make these moments more comfortable. Don't forget items like nipple cream and a peri bottle for gentle care in sensitive areas.
A soft, comfortable robe for easy skin-to-skin contact with your baby
Slip-on slippers or socks with grips for walking around safely
A nursing pillow to support your arms and baby during breastfeeding
Nipple cream to soothe and protect sore nipples
A peri bottle for gentle cleansing during bathroom visits
Maxi pads and comfortable underwear designed for postpartum use
A water bottle to stay hydrated, especially important if breastfeeding
Clothing and Toiletries for a Comfortable Stay
After giving birth, you'll want clothing that's gentle on your body and makes you feel good. Pack a few pairs of soft, high-waisted underwear and loose clothing that won't irritate a tender tummy. Toiletries like your toothbrush, face wash, and deodorant will help you freshen up and feel more human after labor.
Loose, comfortable clothing that won't put pressure on your abdomen
High-waisted underwear that's soft and stretchy
Basic toiletries to help you freshen up when you're feeling up to it
A hairbrush and hair ties to keep your hair out of the way
Your own pillow for better sleep in an unfamiliar bed
For the New Arrival: Baby's First Bag
Your baby's first bag is a symbol of the new life you're about to welcome. It's filled with tiny outfits, soft blankets, and the essentials for their early days. Packing this bag is a tender act of preparation, one that anticipates the needs of your little one as they make their entrance into the world.
From Onesies to Swaddles: Preparing Baby's Wardrobe
Babies need warmth and comfort, so pack soft, easy-to-put-on outfits. Onesies with wide head openings and snaps for easy diaper changes are ideal. Swaddles or receiving blankets are essential for keeping your newborn cozy and secure. Remember a hat and socks since newborns can lose heat quickly through their heads and feet.
Several onesies for easy changing and layering
Soft receiving blankets or swaddles for snug comfort
A warm hat and socks to keep your baby's extremities warm
Gentle wipes and a few newborn diapers for those first changes
An outfit for the trip home, including layers if the weather is cool
Travel Gear for a Safe and Warm Departure
Leaving the hospital or birth center is your baby's first big adventure. Ensure they're snug and secure for the ride home with a properly installed car seat. A car seat cover can protect your baby from the elements, and a blanket can provide additional warmth if needed.
A properly installed infant car seat, checked for safety and ease of use
A car seat cover or blanket to shield your baby from sun, wind, or cold
A soft blanket to tuck around your baby in the car seat for extra warmth
Remember, while this checklist is comprehensive, every birth and every family is unique. Tailor your bag to suit your specific needs and preferences, and trust that you know best what will serve you and your baby during this special time. The goal is to feel prepared, empowered, and as relaxed as possible as you embark on the incredible journey of childbirth.
Support Partner's Role in Preparedness
Your support partner is your rock, your advocate, and your teammate during labor and delivery. They play a crucial role in your preparedness plan, providing emotional and physical support throughout the process. It's important they pack their own bag, too, filled with items that will keep them comfortable and ready to assist you.
Essential Comforts for the Birthing Partner
While you're the star of the show, your birthing partner needs to stay comfortable to be at their best for you. Encourage them to pack a change of clothes, snacks, and anything else they might need to stay alert and supportive. Comfortable shoes are a must, as they may be standing for long periods of time.
Comfortable clothing and shoes for long hours
Snacks and drinks to stay energized
A pillow and blanket for napping during downtime
Entertainment, like a book or tablet, for any waiting periods
A camera or phone to capture those first precious moments
Money for parking or vending machines
A list of contacts to update friends and family
Partner's Checklist: What to Bring and What to Do
Your partner's checklist should include not only items to bring but also reminders of how they can best support you. This might include practicing massage techniques or breathing exercises beforehand, knowing the birth plan inside and out, and being ready to communicate your needs to the medical staff.
The birth plan with a clear understanding of your wishes
Knowledge of comfort measures and labor support techniques
A list of affirmations or encouraging words to keep you motivated
A phone and charger to keep in touch with loved ones and coordinate support
Important phone numbers and addresses, such as your healthcare provider and nearest relatives
A small cooler with drinks and food for themselves and for you, if allowed
Change for parking meters or vending machines
Final Preparations: Checking and Double-Checking
As your due date approaches, go through your checklist one more time. Double-check that you have everything you need and that all items are in working order. This is also a good time to ensure that any electronics are charged and that you have backup power sources ready.
Last-Minute Additions and the Importance of Flexibility
Even with the most thorough planning, there may be last-minute items you realize you want or need. Keep a notepad handy in the weeks leading up to your due date to jot down these thoughts. And remember, flexibility is key. Labor and delivery are unpredictable, and being able to adapt will serve you well.
Chargers for all electronic devices
Extra batteries or a portable power bank
A list of last-minute items to grab, like your toothbrush or glasses
Space in your bag for any additional items you may receive at the hospital
A flexible mindset, ready to adapt as labor progresses
Strategic Packing: Accessibility and Efficiency
Pack your bag with accessibility in mind. Place items you'll need first or most frequently at the top or in easy-to-reach pockets. Use packing cubes or bags to organize items by category, like labor tools, postpartum supplies, and baby essentials. This organization will make it easier for you or your partner to find what you need quickly and without stress.
Packing cubes or separate bags for different categories of items
Items sorted by when and how frequently you'll need them
A clear and concise packing list attached to your bag
Easy-to-carry luggage with wheels or comfortable straps
A plan for getting your bag to the car or birthing center quickly when it's time to go
FAQ: Packing for Natural Birth
You've got questions, and I've got answers. Here are some common queries expectant mothers have when preparing for natural birth. Let's clear up any confusion and ensure you're as prepared as possible for this life-changing event.
How early should I start packing for a natural birth?
It's best to start packing your bag by the 36th week of pregnancy. This gives you plenty of time to gather items without feeling rushed and ensures you're ready if your baby decides to make an early appearance.
What should I include for pain management in natural labor?
For natural pain management, consider packing a variety of items that can help with relaxation and discomfort. Heat packs, a birthing ball, massage tools, and aromatherapy can all be beneficial. Remember, what works for one person might not work for another, so pack a range of options.
Heat packs or a hot water bottle for soothing warmth
A birthing ball to help with positioning and comfort
Massage tools or oils for relaxation and pain relief
Essential oils and a diffuser for calming aromatherapy
Music, guided meditations, or relaxation apps to help you focus and stay calm
Are there any specific documents I need for a birth center?
Yes, you'll need to bring several important documents to the birth center. These include your photo ID, insurance information, any pre-registration forms, and your birth plan. It's also helpful to have emergency contact information and any relevant medical records on hand.
Photo ID for identification purposes
Insurance cards and information
Pre-registration forms if required by the birth center
Multiple copies of your birth plan
Emergency contact list and medical records
Remember, this is your birth experience, and you have the power to shape it in a way that feels right for you. Trust your instincts, lean on your support team, and know that you are strong and capable. With your bag packed and your preparations complete, you're ready to meet your baby with confidence and calm.
How early should I start packing for a natural birth?
Getting your bag packed by the 36th week of pregnancy is a smart move. This isn't just about being prepared for the birth itself, but it's also about giving yourself that extra peace of mind. If your little one decides to make an early entrance, you won't be scrambling to pack between contractions. Plus, having your bag ready means one less thing to think about as you focus on those final weeks of pregnancy.
What should I include for pain management in natural labor?
Pain management in natural labor is all about options. Since you're choosing to forgo medical interventions like an epidural, consider a variety of tools to help you cope with the intensities of labor. Heat packs can soothe aching muscles, while a birthing ball can help you find comfortable positions that ease the pain. Massage tools and oils can be a godsend when you need to relax, and don't forget the power of scent—aromatherapy can work wonders for your state of mind. Lastly, music or guided meditations can offer a mental escape. Pack a mix of these items so you can find what works best for you in the moment.
Heat packs for muscle relaxation
A birthing ball for comfort and support
Massage tools or oils for soothing touch
Aromatherapy items like essential oils or scented lotions
A playlist of calming music or guided meditations
Breathing technique reminders or visual aids
Acupressure mats or tools for targeted relief
Are there any specific documents I need for a birth center?
Yes, when heading to a birth center, you'll need to bring along some key documents. Your photo ID and insurance cards are a must for registration and any necessary billing. Pre-registration forms, if you've filled them out ahead of time, can speed up the check-in process. Your birth plan is crucial as it communicates your wishes to the staff. And don't forget to have a list of emergency contacts and any important medical records that the birth center staff should be aware of. Keep these documents together in a folder or envelope for easy access.